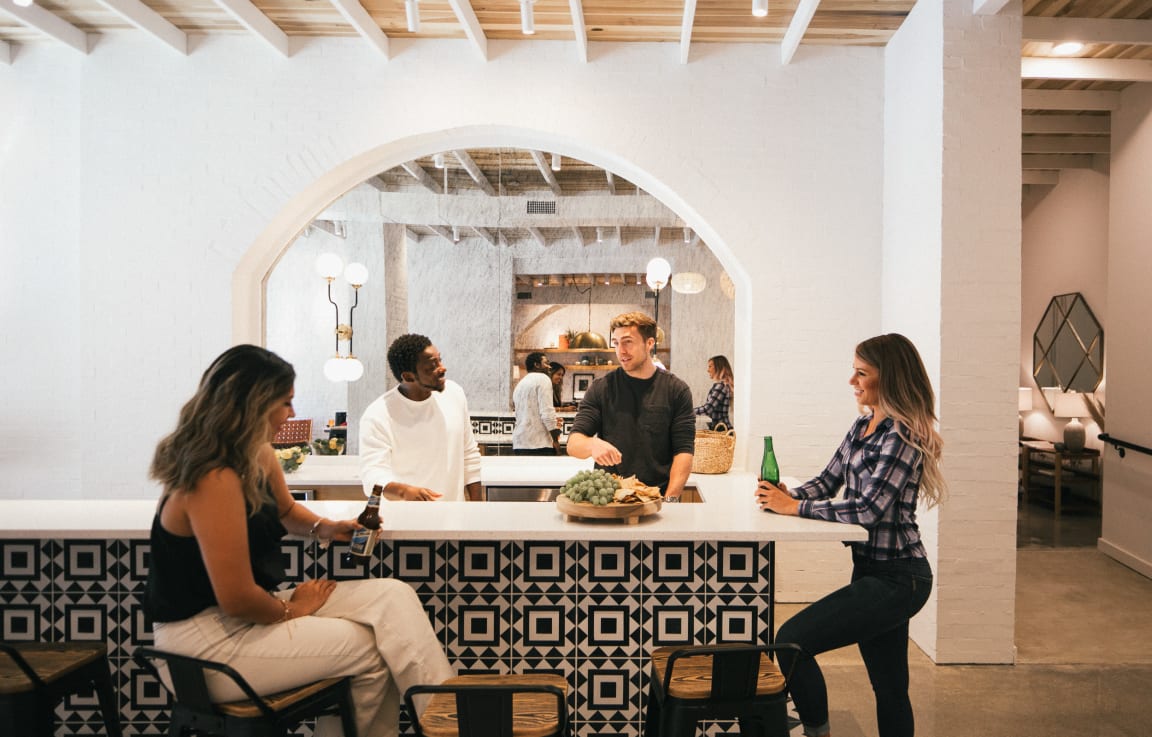 Welcome to Bleecker Street at The Sound

Bleecker Street at The Sound offers a unique living experience where you really can have it all. Combining the industrial style of the Bleecker Street neighborhood with the relaxed lakeside vibe of the Byron Bay neighborhood, you can find your perfect apartment or townhome here, all on stunning North Lake.
Bleecker Street is a part of The Sound at Cypress Waters, which is known for experiential lakeside living, outdoor evets, restaurants within walking distance and miles of trails around the lake.
With a focus on style and variety, choose Bleecker Street for luxury living located within the Coppell School District.
Luxury apartments with all-inclusive style.

At Bleecker Street, you get to enjoy shared amenities with Byron Bay, which include two resort-style pools, covered cabanas, two clubrooms, dog parks, a massive gym and lakeside trails that put you walking distance to The Sound restaurants and entertainment.

Whether you choose to explore Brisbane Gardens, with the trellis-covered grilling stations and outdoor games or hang out at Talisker's poolside clubroom featuring an antique fireplace and marble bar, you'll feel like every space was designed just for you. See what's new in luxury apartment living in Coppell, TX.